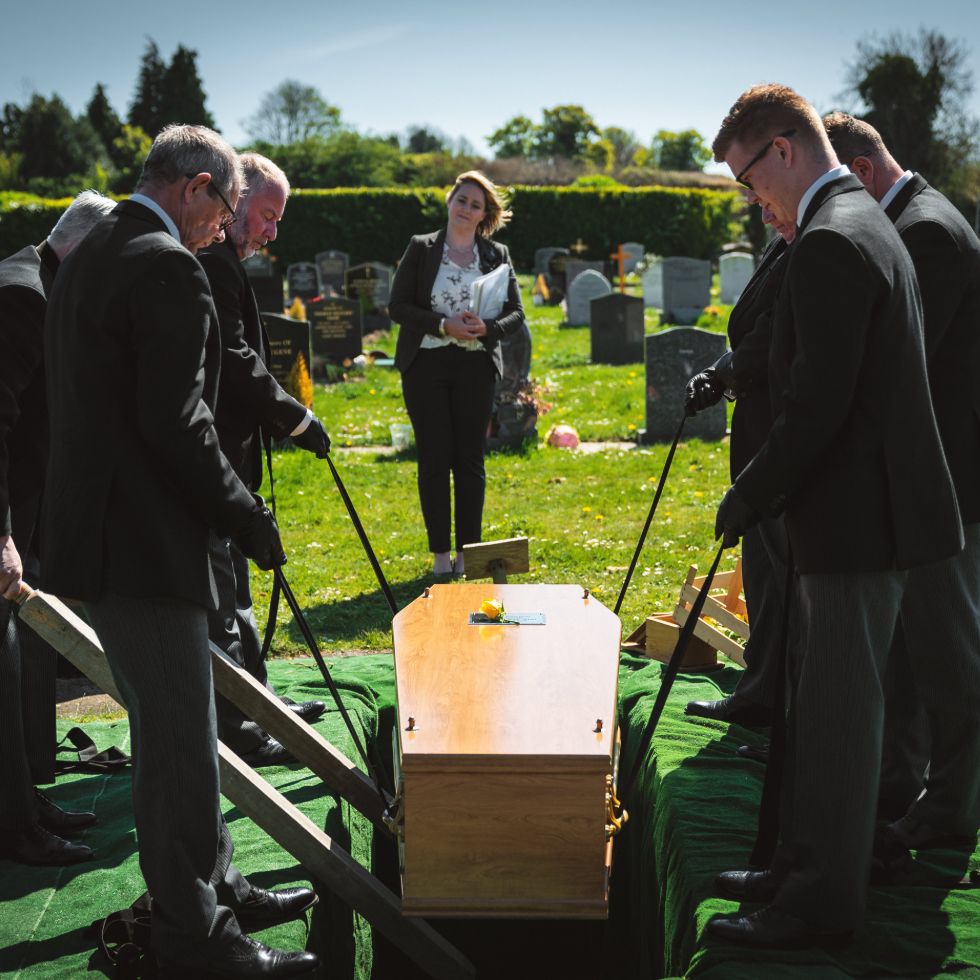 You may be reading this because there has been – or you are preparing for – a death, therefore please take your time and feel free to contact me when you are ready.
I am here purely for you – to make you feel safe and reassured that you are in good hands at what may be a troubled time, but what will become a celebration of life.   I hope to offer you choice, flexibility, and a moment of light on a dark day, to let you be sorrowful but to offer you hope with a dusting of joy as you remember, mourn, reflect and celebrate the stories, feelings and person of the life lost.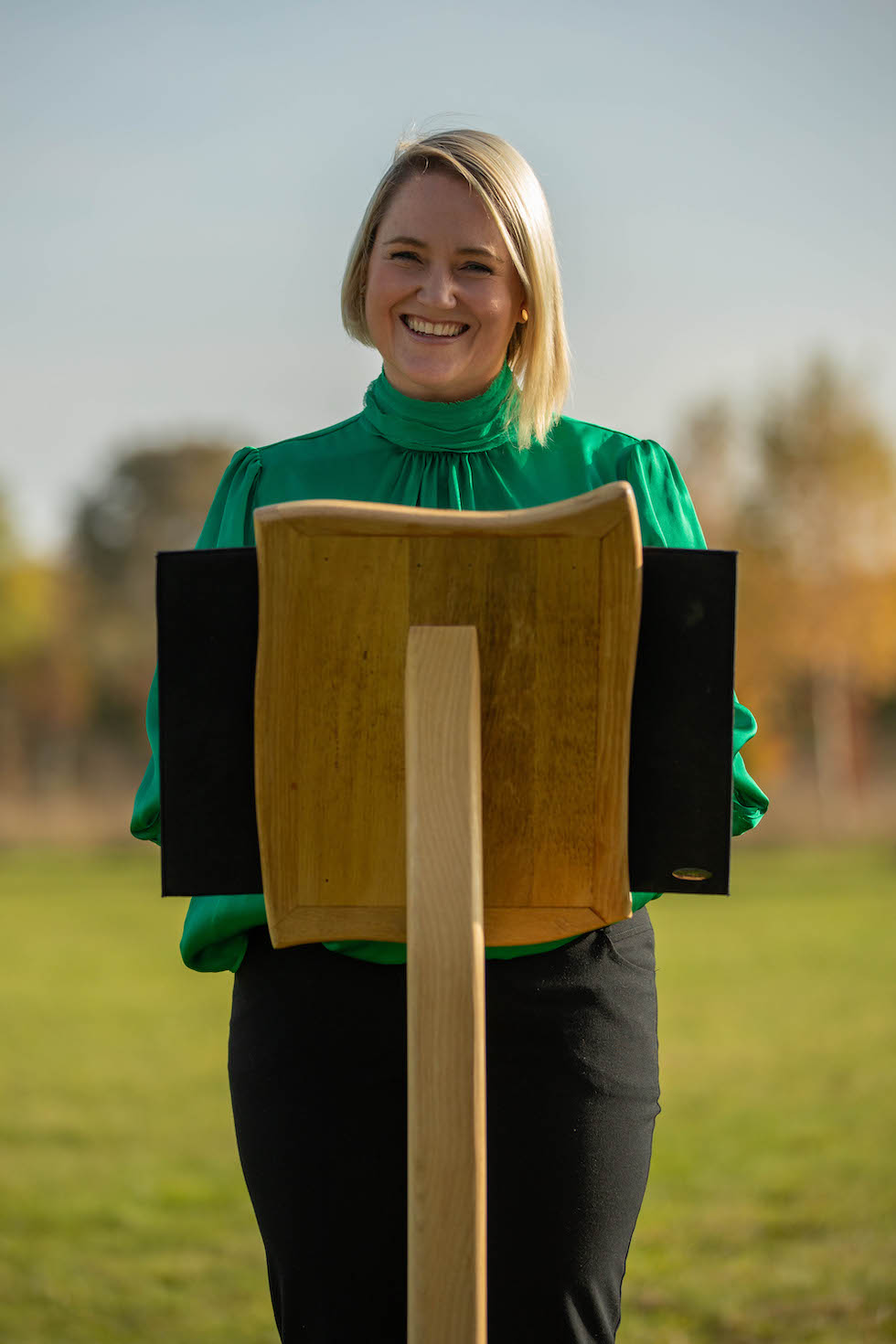 I love storytelling, I love a love story, and I shall love telling your loved ones story.
I am a fully trained and certified Independent Family and Funeral Celebrant. I am a member of the Fellowship of Professional Celebrants, which is recognized, recommended and approved by NAFD.   
Farewell Ceremony at Clandon Wood
I was overwhelmed by the care, love and respect Helen showed, not only towards the person we'd lost, but also to all of us left behind.  Her presence from the moment we arrived – when she greeted each of us individually – as well as throughout the ceremony, was so very comforting.
Whilst the ceremony was, by request, non-religious in content, Helen – knowing the two families came from different religious backgrounds – included little touches and gestures that would be meaningful to both, albeit in an unobvious and subtle way.  In doing so, she brought everyone together as one.
I cannot imagine anyone more perfect or lovelier than Helen to guide us through what could so easily have been a very sad and depressing day, and yet which she helped transform into such a happy day, with her lovely smile, lightness of spirit, humour, grace and warmth.  It was quite the most beautiful and personal ceremony I have ever attended, bar none.  
I cannot recommend Helen highly enough.  I find it hard to believe we could have been in safer and more loving hands than in hers.  
Thank you, Helen.  You are the best.  Love Bryony xx
Bryony
I am able and happy to include spiritual and symbolic ceremonial elements. I am more than happy to incorporate and take inspiration from your own cultural backgrounds or inspirations. I truly believe that we should all be given the choice to incorporate the elements, cultures, traditions, beliefs and rituals that make us who we are, but more importantly, who your loved one was when putting together their important final milestone so it can be the best and last thing you can do for them.
 There is always CHOICE.
You don't have to do everything at once and you don't have to do it in the order you expect. You may also wish to separate the elements of the process.
You may wish to have a natural burial with a horse drawn cart, you may want a cremation but like the idea of a natural burial too…. so you could have both. You may wish to solely celebrate the life passed in a Celebration of Life ceremony and not actually have a coffin in the room or want to witness or share the actual disposing of a body in a dignified manner – be that through Burial or Cremation, both of which are an option.  This called a Direct funeral. We would then have the Celebration of live, or a memorial service, depending on the tone you want. You have the choice, and I have the flexibility. I work very closely with families and funeral directors, and together we shall create the right process for your loved ones and yourself.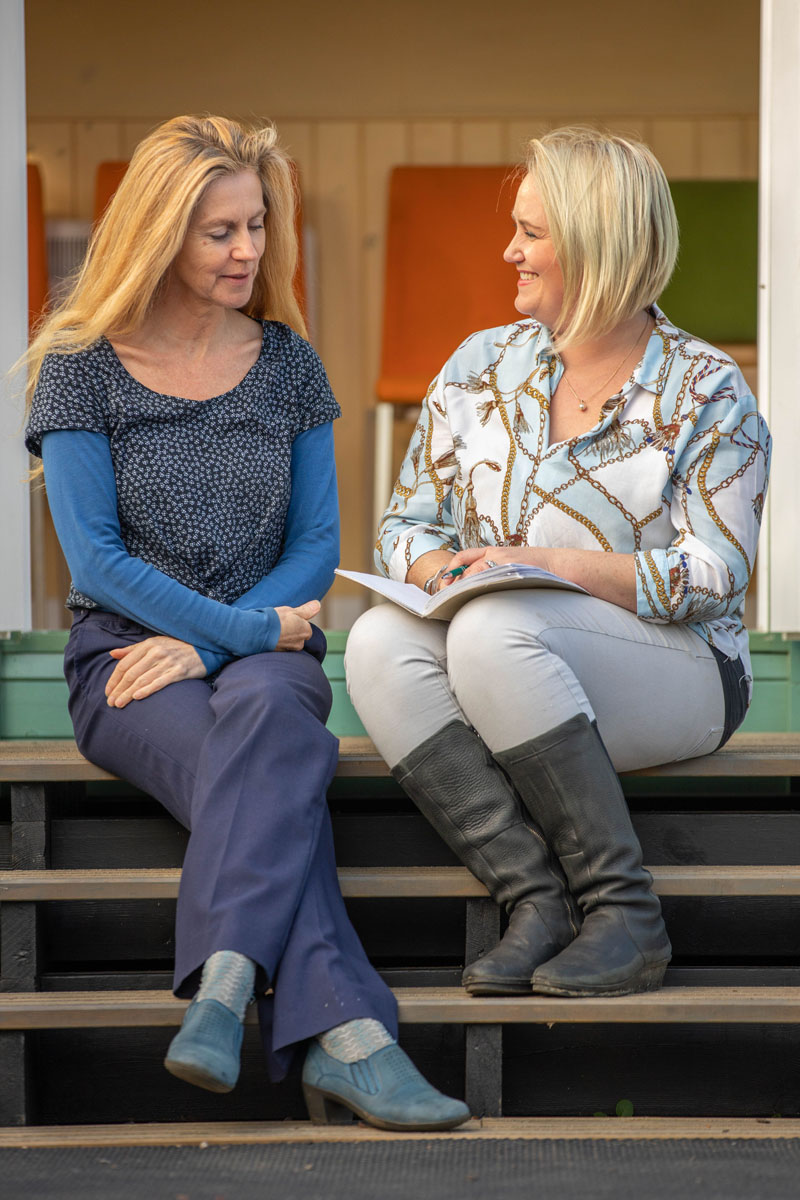 Living Funeral Plan or Ceremony
If it is you that I will be meeting for your own funeral preparations, I shall guide you through your thoughts and ideas, your worries and your wonderings, to create with you a ceremony that you'll be sorry you are missing but one that you have every confidence in  – so that no one else need worry.
I also have experience with Dignitas, so shall work with you in working through this delicate choice should this be relevant
In cases like this, you might wish to attend your own ceremony –  your own celebration of life. So we can talk and create this together.
From concept to delivery, I will guide you through the planning process. Alternatively, if you have a clear idea of the type of ceremony that you would like, I can help you to create your vision.
There is so much choice
Talk to me, call me, get in touch.  For those of you that have ever organized a wedding, it can feel like you are trying to do in 2 weeks, what you did in 18 months before…
So call me, talk to me, and between myself and the Funeral Directors (should you have one) we can create a fitting send off for your loved one, or yourself.