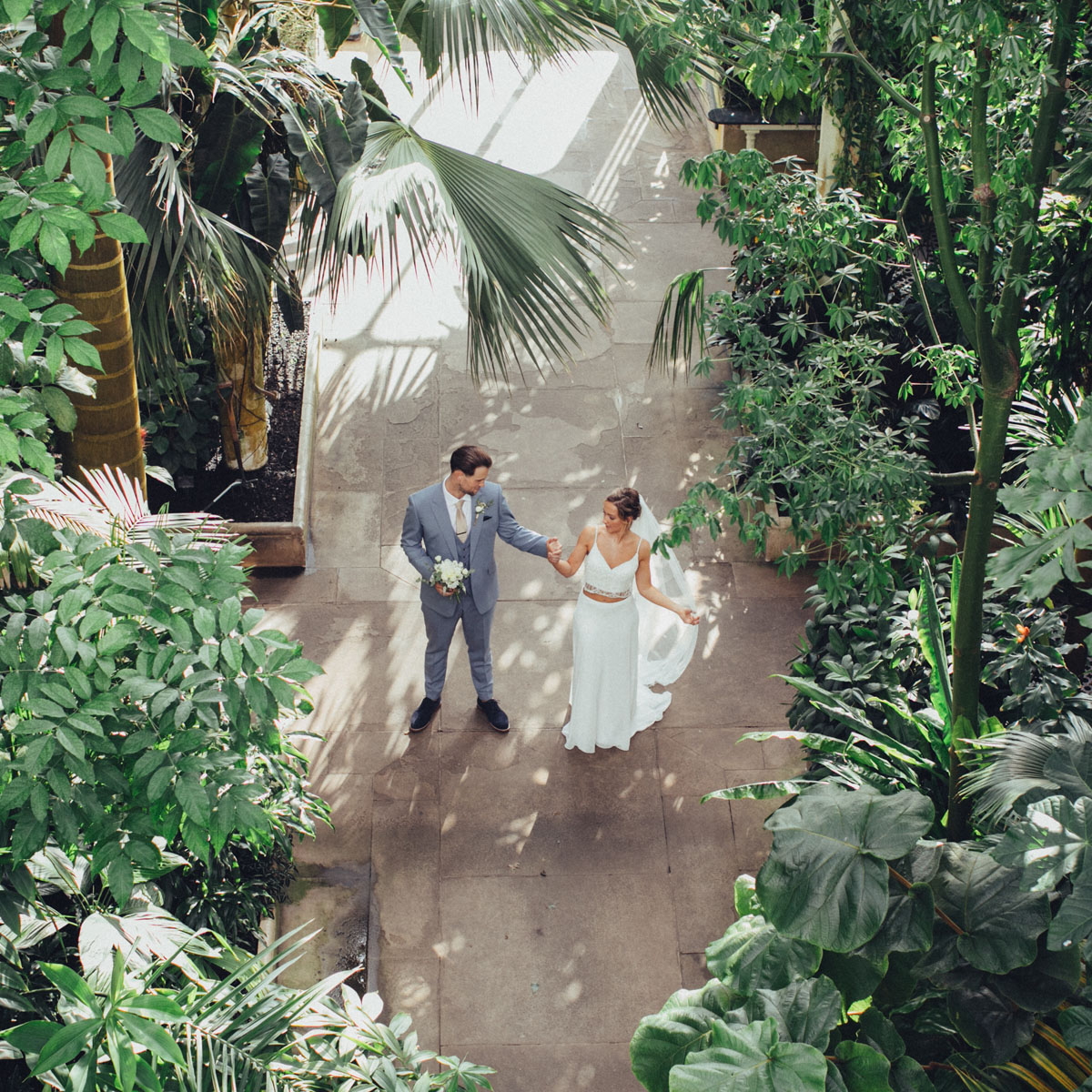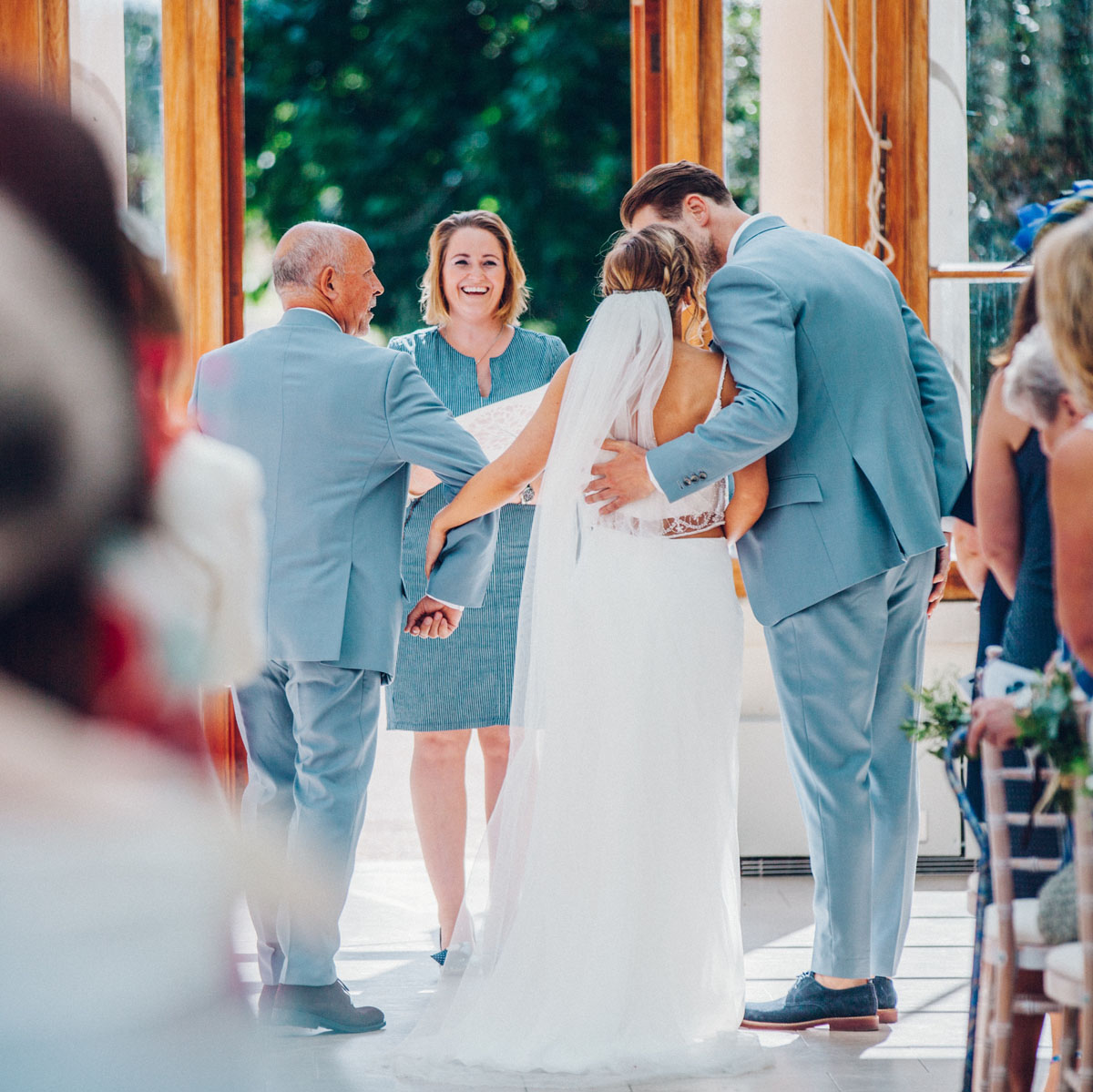 I am a superb professional and proficient Wedding Celebrant with character, imagination and energy.
l shall bring out your stories, dreams and ideas and all your favourite things about each other then place that at the heart of everything I do when creating your Wedding Ceremony.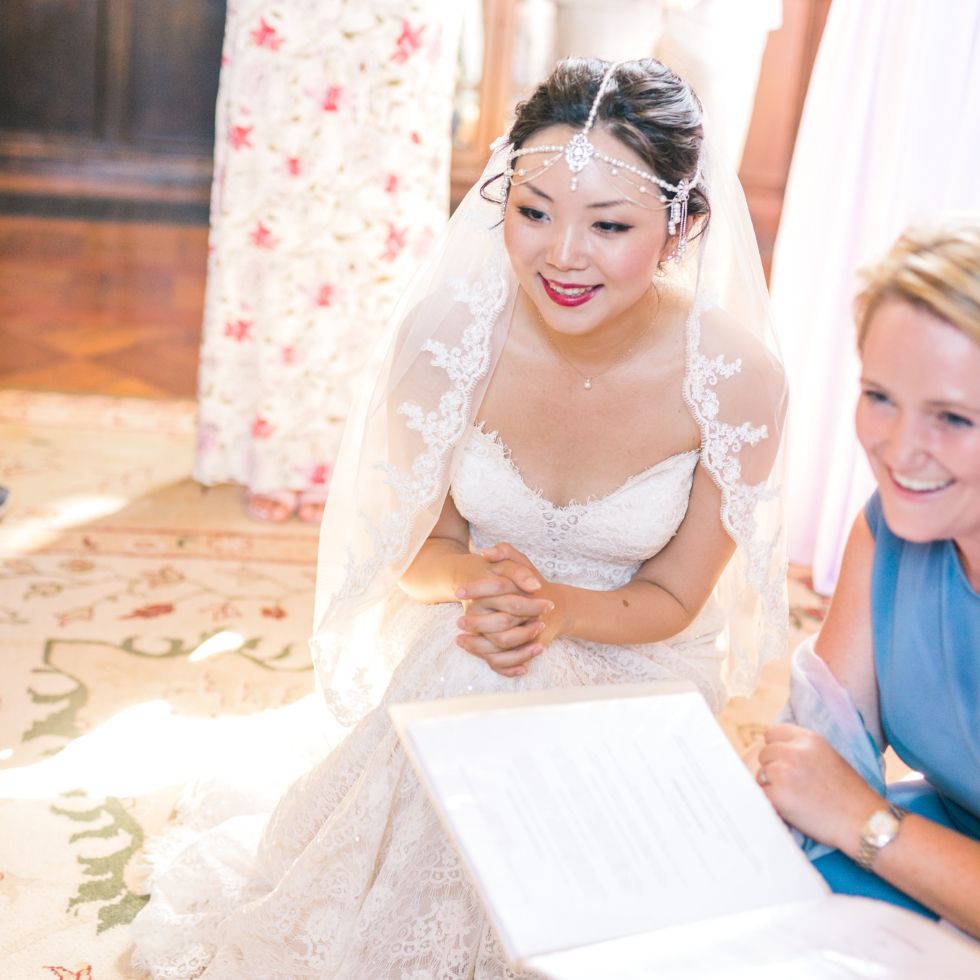 My speciality is the ability to make you feel safe, free and excited! After all, this is your day – So my mission, which I always choose to accept – is to make the Wedding Ceremony ooze you!
It will be a ceremony that your guests shall remember, your family shall always look back on with smiles, and it shall be the best first page of the first chapter of your married life!
Helen made us feel completely at ease throughout the process of planning our ceremony- we had two wonderful meetings and a rehearsal. She had great suggestions that really helped us shape the service to EXACTLY how we wanted, it reflected us as a couple, family and we couldn't of been happier with how the day went.
Lottie – Pembroke Lodge
Helen Noble recently was the Celebrant at our winter wedding in Surrey in December 2018 and was fantastic! Her bright and bubbly personality put myself and my husband at ease immediately when we initially met Helen where she came to our house to find out a little more about us in order to make our service and vows completely personal to us.
In the lead up to the wedding Helen was great at checking in with us to see how it was all going and also attended our suppliers meeting which was very helpful as she was able to guide our guests on the day, knowing exactly who and where everything was at our wedding venue. All of our guest remarked on how lovely and funny Helen was and in our eyes our wedding day would not have been as special without Helen there to lead us through.
I would definitely recommend Helen to anyone, especially if you want a great day, a cheeky G&T and a real laugh.
Hannah Hall
The celebration was wonderful and everyone commented on how happy Emma and Mark  looked and how lovely it was. In general we had a good day though we were disappointed with the caterers. Ridge Farm is a fantastic venue. We we so lucky with the weather as well. Sunday was supposed to be a restful day in the garden! We ended up scattered round the house and pool and the street food was cooked in the kitchen rather than in the magnificent retro purple van. However I think it went well though we were all exhausted.
Thank you so much for all you did to make it such a memorable occasion.
Ann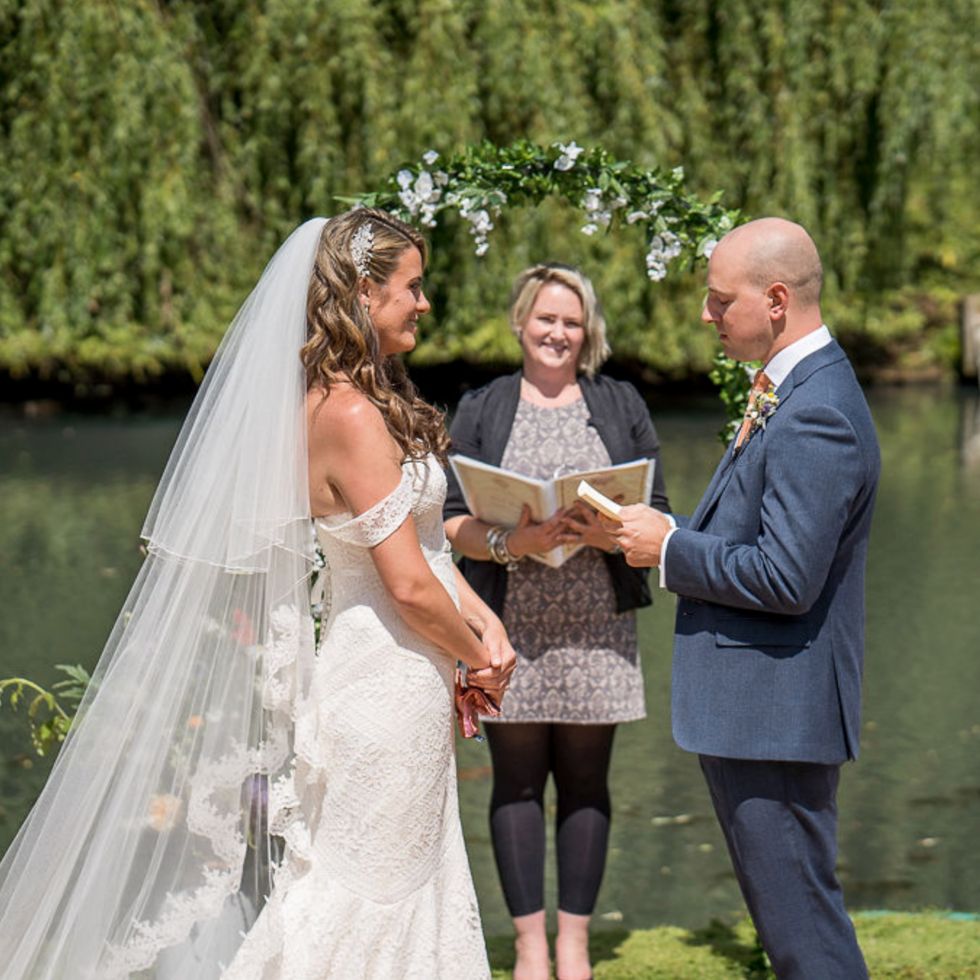 Exceeding Expectations
With a background in Theatre management and production, alongside an interest in cultural and religious studies, I weave my ceremonies into a day that will enrich every wedding script I create.
Fiercely proud of my work but utterly generous with my time and ideas I enjoy giving you both above and beyond what you were expecting.
Renewal of vows
The renewal of vows ceremony can be the perfect way to say "I love you" all over again. To refresh and honour your on-going commitment to each other.  It might be a chance for you to do your wedding your way this time.   
Whether you rededicate your rings, acknowledge the joy of children/grandchildren, give each other new rings or simply affirm the strength of your vows, remember it's your ceremony and imagination is your only limit.
Ready to start planning your perfect ceremony?
Let's connect, look at the direction you want to take your day in, and let me get you there!